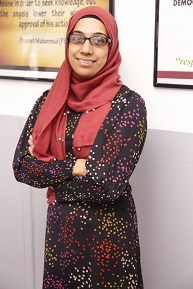 NIKHAT PARDESI
Headteacher
Being a Headteacher represents the greatest opportunity I could wish for: working with others to guide young people into adulthood and enable them to contribute purposefully to the world in which they live
Educated in Blackburn, Lancashire, Mrs Nikhat Pardesi went on to gain an BA in English at University of Central Lancashire. Her teaching career spans over eighteen years. She has been Headteacher of Al Islah Girls' High School since 2018.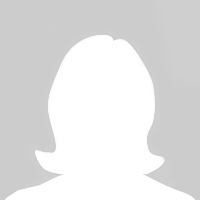 ZAINAB TUFAIL
School Admin Officer
Life before Al Islah:
I graduated with a BA Honours degree in Accounting through Lancaster University in 2014. I have had previous jobs ranging in various sectors in which I have gained valuable experience within finance, administration and customer service. I work on improving myself by enrolling on various CPD courses for personal development.
Roles at the school:
My primary role is School Admin Officer. I am the first point of contact for all stakeholders within the organisation. This also includes the pupils, parents and staff. Communication is vital for this role and one of my greatest strengths is that I am multilingual in Cantonese, Mandarin, Pashto, Punjabi and Urdu.
Since starting at Al Islah, I have seen excellent team spirit as well as a friendly and helpful environment and admirable community support. I feel honoured and proud to be part of this school and establishment.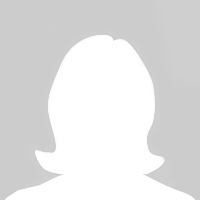 SARA KAROLIA
School Admin Assistant
Life before Al Islah:
Before I started at Al Islah, I have worked as an Admin Officer for many years. My role at Scheme Design was very challenging and this gave me a huge advantage and taught me a lot about effective communication and interaction with people of all ages.
Additionally, as well as being a full time mum, I have a great passion in education as I have been teaching Islamic Studies to young children for the last 10 years. In my spare time I also provide Hijama and Massage Therapy as I am also qualified for this.
Roles at the school:
I have started a role at Al Islah as an Admin Assistant providing support in the school admin office. One of strengths is communication and this role demand outstanding communication within the whole school family, including staff, students, parents and any other external visitors.
I am also a keen team player and have enjoyed working with all my colleagues in school. I feel very proud to be part of this highly esteemed school.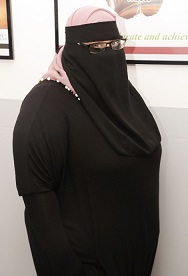 HIFZA YAQOOB
Science teacher, KS3 & KS4
Deputy DSL
Life before Al Islah:
I have BSc (Hons) Chemistry degree from UCLan. I have also studied the Aalima course from Jaamiatul Imaam Muhammad Zakaria in Bradford.

Roles at the school:
In the school, my main role is the head of Science. I have been a teacher at Al Islah Girls High school since 2017 and have been teaching the KS3 and KS4 pupils the Science syllabus. Furthermore, I have taught a variety of other subjects including GCSE Urdu, GCSE RS, BTec Health and Social care and PE. I am also the Deputy Safeguarding Lead at Al Islah. I am totally committed to supporting my students and seeing them excel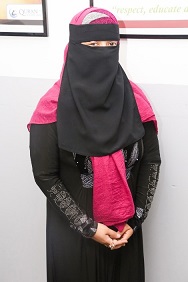 NABILA HADDADI
Maths & Further Maths
Key Stage 4
Life before Al Islah:
I have had the pleasure to teach for over 15 years both in a school and madrassa setting. This includes educating my own children which provided me with an additional and a wealth of experience teaching a wide range of children from as young as 4 till 16 years of age. I have always had a zeal for teaching, whether it is to educate people with deeni knowledge or be it secular education. It brings me great pleasure to equip young learners with the knowledge to form the basis of their success, enhancing their chances for a better future. I consider myself very fortunate to teach a subject I am very passionate about. I alhamdulilah have my Aalimah degree and currently undertaking a Level 5 LST Course.

Roles at the school:
I provide pastoral care to assist students who require support to overcome complex, emotional and mental health difficulties to help create a stimulating, safe and structural environment for students to study and flourish in, helping them to reach their full potential and excel.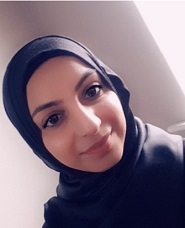 SALEHA MOHMED
KS3 & KS4 History, KS3 English
Life before Al Islah:
I was a University student studying Sociology. I graduated in 2019 and had been working in the Social work sector. Once I graduated, I started supply work in a school specialised for Autistic children. That is where my passion for teaching the future generation stemmed from.

Roles at the school:
I am a KS3 and KS4 English and History teacher. I believe learning should be exciting and it is my job to motivate the students to learn whether it be the Slave Trade or how to write PEE paragraphs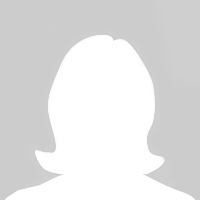 AASIYA SIDAT
KS3 & KS4 English
Life before Al Islah:
Alhamdulillah from being a student at Al-Islah, back in the 90's, I went on to acquire my BA (Honours) in English Language and Literary studies with Lancaster University and my PGCE in English (with Drama and Media Studies) at University of Cumbria. Since 2007, when I attained my QTS, I have ventured across the Pennines and taught in West Yorkshire as a Teacher of English as well as a qualified NTP tutor for schools up and down the country delivering English GCSE Intervention programmes. I have also worked in a senior role as lead English tutor and on the SLT for a global Education Centre franchise.
During my teaching journey I also worked as a supply teacher and in further education settings; teaching A-Level, GCSE re-sits, working with SEND pupils, excluded pupils and Looked After Children inside a Children's Home. I am also a mother of 2 and have had experience in home education with my daughter. This wealth of experience has undoubtedly taught me a great deal in the development of teaching and learning strategies.
Roles at the school:
Returning to Blackburn has made my journey come full circle back to Al-Islah as a Teacher of English. I am excited at what this new opportunity offers and am beyond grateful for having the pleasure of working with such lovely pupils and an amazing team to bring out the best in the students whilst also contributing my services to the local community.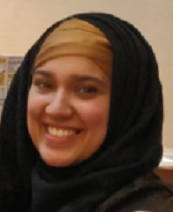 SAFIYYA KAROLIA
Secondary School Teacher
BA PGCE
Life before Al Islah:
I attended Al Islah as a high school student and thoroughly enjoyed my time there and the success I achieved as Head Girl. I am a mother of three and have an interweaved history of employment with the school. I have come back as a mentor, teacher and supply teacher over the last 12 years.
I have taught at different levels: high school, college and university as a teacher and lecturer, therefore I have experience and knowledge of a variety of teaching and learning strategies.
I have a BA in Social Science and a PGCE.
Role at the school:
I currently work as a KS3/4 Citizenship & PSHE teacher.
As well as the Exams Officer, Pastoral Care Mentor and help run the School Council.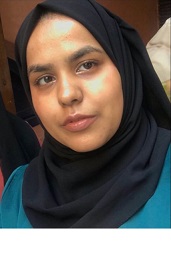 MARIYAH IQBAL
KS3 Maths & ICT Teacher
Life before Al Islah
I have just recently graduated from my teaching degree from Liverpool Hope University. I have worked in many different educational settings. I love working with young people and helping them grow into confident young people.
Role at Al Islah
I am currently teaching Maths and ICT to the Year 7 and Year 8 groups.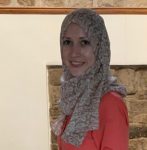 SANDA AKRAME
KS3 & KS4 Art
Life before Al Islah
I graduated from the College of Art and Design in Latvia as well as completed an Art course in Finland, and ever since I have been updating my knowledge in arts through various courses having found particular interest in Islamic Arts.
Having studied as well as worked for several Art projects, I can confidently say that studying Art provides students the opportunity to acquire new skills, it encourages their self-expression and creativity – the critical thinking skills which will benefit the students in the future in whatever career they would choose.


Role at Al Islah
I am currently teaching Art to KS3 and KS4 students. In my relatively short experience in education I noticed that I love seeing students acknowledging that they are capable of creating some great artwork. And it makes me feel great to realize that some of them will take themselves further beyond what has been taught in a classroom. Therefore, I am truly delighted and thankful that Al Islah School has integrated Art in the Curriculum and given me the opportunity to be their Teacher of Art.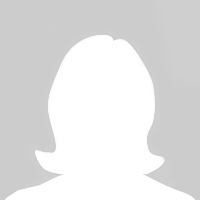 ANISA ALI
Urdu & RS Teacher
Life at Al Islah:
I attended Al Islah as a student and extremely enjoyed my experience. I have taught the Islamic Curriculum in various madrassah settings. I've always had an extreme passion for the Urdu language and also pursued it in my further education. I have a degree in Islamic Theology and Jurisprudence. I studied at Jamea al Kauthar Independent Boarding School for Girls were I also gained my A levels working with Prestons' College.
Roles at the School:
In the School I have the pleasure to teach KS3 Urdu and enlighten them with the passion for the Urdu language. I motivate students to be able to write, read and speak the Urdu language with great fluency.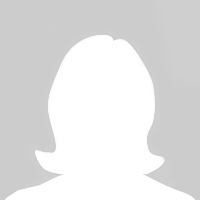 RABEAH AKHTAR
Support Teacher
Life before Al Islah:
I was a student at Al Islah and just graduated in 2021. I've completed 8 GCSE, and 2 Btechs. I really enjoyed the time I spent at Al Islah as a student and so wanted to come back as a teaching assistant.

Role at the school:
I am now working at Al Islah as a teaching assistant for all the different year groups. It is my job to provide extra support to any children who struggle during lesson.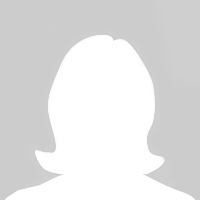 SAFIYYAH KAROLIA
Support Teacher
Life before Al Islah:
I was a student completing my GSCEs and began teaching in a madrassah setting where my love for working with students stemmed from. I am very thankful to have this opportunity to be part of Al Islah!
Role at the school:
My role at the school is to support students' learning, and to support the class teacher. I help to reinforce lessons presented by teachers by reviewing material with students one-on-one or in small groups to enhance their learning.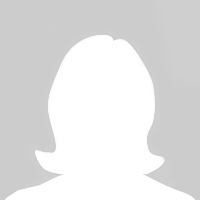 SAADIYAH VALIMULLA
Teaching Assistant
Life before Al Islah:
I have a background in working with children of all ages for a few years. I am qualified with an Early Years Diploma and Alhamdulillah I have managed to gain valuable experience from three different work placements. I have also worked with children in the evenings where I teach them the Islamic syllabus.
Role at the school:
I joined Al Islah in September 2023 as a Teaching assistant for KS3 years. I am a creative individual who loves to experiment and find interesting methods to engage pupils. I enjoy working at Al Islah tremendously as there is a lot of support from the colleagues and I relish being a member of the Al Islah family.