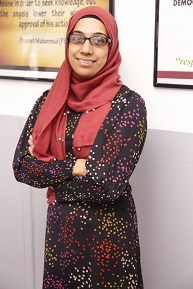 Being a Headteacher represents the greatest opportunity I could wish for: working with others to guide young people into adulthood and enable them to contribute purposefully to the world in which they live
Educated in Blackburn, Lancashire, Mrs Nikhat Pardesi went on to gain an BA in English at University of Central Lancashire. Her teaching career spans over eighteen years. She has been Headteacher of Al Islah Girls' High School since 2018.
Life before Al Islah:
I have had a variety of jobs within the administration and customer service skills. I have also worked at a primary school previously so have lots of experience in working with young children and adults alike.
Roles at the school:
As the School Admin Officer, I am the first point of contact for parents, pupils and teachers. I am also training to be a Safeguarding Lead for the school. One of my main roles includes organising school events. We have had lots of different events including Ramadhan Jalsas for the parents and the community, also our annual Summer Fun Day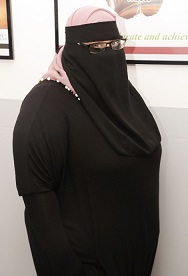 Life before Al Islah:
I have BSc (Hons) Chemistry degree from UCLan. I have also studied the Aalima course from Jaamiatul Imaam Muhammad Zakaria in Bradford.

Roles at the school:
In the school, my main role is the head of Science. I have been a teacher at Al Islah Girls High school since 2017 and have been teaching the KS3 and KS4 pupils the Science syllabus. Furthermore, I have taught a variety of other subjects including GCSE Urdu, GCSE RS, BTec Health and Social care and PE. I am also the Deputy Safeguarding Lead at Al Islah. I am totally committed to supporting my students and seeing them excel
Life before Al Islah:
Before teaching at Al Islah I was a student, just like you. I completed my course in Islamic theology and attained a degree in Islamic sciences.
I always had a passion for working with children and after gaining valuable experience, I knew what I wanted to do. I feel so grateful that Al Islah gave me such an opportunity.

Roles at the school:
At the school I take the role of Religious Studies teacher for both KS3 and KS4. I help to build the understanding of young minds and to instil an appreciation for different beliefs, practices, and religions.
I also contribute towards the school's successful pastoral care system. As a team we ensure good integration amongst our students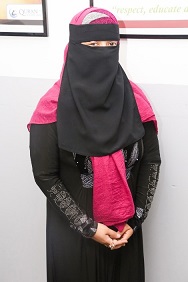 Life before Al Islah:
I have had the pleasure to teach for over 15 years both in a school and madrassa setting. This includes educating my own children which provided me with an additional and a wealth of experience teaching a wide range of children from as young as 4 till 16 years of age. I have always had a zeal for teaching, whether it is to educate people with deeni knowledge or be it secular education. It brings me great pleasure to equip young learners with the knowledge to form the basis of their success, enhancing their chances for a better future. I consider myself very fortunate to teach a subject I am very passionate about. I alhamdulilah have my Aalimah degree and currently undertaking a Level 5 LST Course.

Roles at the school:
I provide pastoral care to assist students who require support to overcome complex, emotional and mental health difficulties to help create a stimulating, safe and structural environment for students to study and flourish in, helping them to reach their full potential and excel.
Life before Al Islah:
I was born and raised in India. During my childhood, I always had an interest in my studies, particularly in Urdu and Science.
I then completed my studies in Pharmacy from Pune University in 2014. After moving to the UK, I began my career in teaching at Al Islah Girls High School.
Being from a family of teachers, I have received guidance and support throughout my career.
Roles at the school:
I currently teach Key Stage 3& 4 Urdu to Year 7 and 8 students. I also give monthly one to one support to a group of students in regard to their wellbeing and how they can enhance their experience at Al Islah.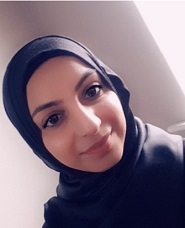 Life before Al Islah:
I was a University student studying Sociology. I graduated in 2019 and had been working in the Social work sector. Once I graduated, I started supply work in a school specialised for Autistic children. That is where my passion for teaching the future generation stemmed from.

Roles at the school:
I am a KS3 and KS4 English and History teacher. I believe learning should be exciting and it is my job to motivate the students to learn whether it be the Slave Trade or how to write PEE paragraphs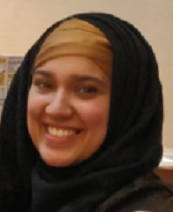 Life before Al Islah:
I attended Al Islah as a high school student and thoroughly enjoyed my time there and the success I achieved as Head Girl. I am a mother of three and have an interweaved history of employment with the school. I have come back as a mentor, teacher and supply teacher over the last 12years.
I have taught at different levels: high school, college and university as a teacher and lecturer, therefore I have experience and knowledge of a variety of teaching and learning strategies.
I have a BA in Social Science and a PGCE.
Roles at the school:
I currently work as a KS3 Maths teacher, KS3/4 Citizenship teacher and KS4 Food Preparation and Nutrition teacher.
As well as the Exam Officer, Pastoral Care Mentor and run the School Council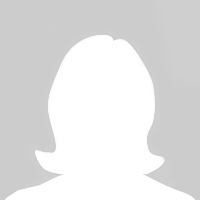 Life before Al Islah:
I have previously been a student at Al-Islah and enjoyed my 5 years here. I went on to further education and currently hold a degree in BA (Hons) English Language and Literature. I have also been through many years of formal training to become an Aalimah.
Roles at the school:
I am an English teacher at Al-Islah for Year 9, Year 10 and Year 11s.